Insurance
&

Other Group Discounts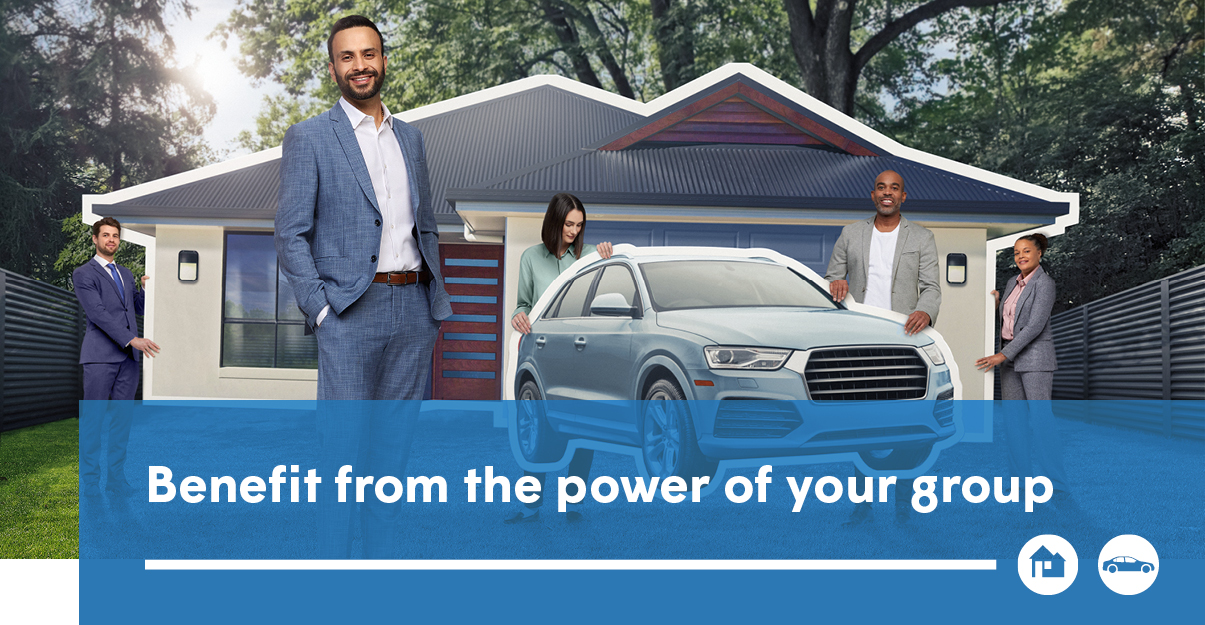 The Personal – Home, Auto, Pet and Travel Insurance
Did you know that the Toronto Musicians' Association has partnered with The Personal to offer you a preferred insurance experience not available to the general public?
That's why – when you switch your home and auto insurance – you'll enjoy several advantages, including:
Exclusive group rates and additional ways to save
Customized coverage that's cost-effective and tailored to your lifestyle
Preferred service from advisors who understand your needs
You can even save an average of $350 when you insure your home and multiple vehicles with us.1
It's little wonder 85% of our clients choose us for great savings and stay for great service!2
Make the switch. Go online to get your quote today.
1-888-476-8737.
Home and Auto Insurance  | Pet Insurance | Travel Insurance
The Personal refers to The Personal Insurance Company. The Personal® and related trademarks are trademarks of The Personal Insurance Company, used under licence.
Certain conditions, limitations and exclusions may apply.
1 Offer is available to Ontario residents only. Savings are based on each client's individual profile. Savings and discounts are subject to eligibility conditions. Rates and discounts are subject to change without notice.
2 2018 SOM Client Experience Benchmarking Report on leading home and auto insurers in Ontario and Quebec.
Health & Dental Insurance – The Arts and Entertainment Plan
Tailored health and dental plans for the Arts community are available to TMA Members through the Arts & Entertainment Plan.
Instrument, Equipment & Liability Insurance
Download an Application for Musicians Instrument and General Liability Insurance
FEATURES OF THE PROGRAM:
All Risks coverage on your instruments and equipment.
Worldwide coverage.
Rental reimbursement – Up to $1,000 in coverage, if you need to rent instruments or equipment in the event of a loss.
$100 deductible.
Commercial General Liability including bodily injury, personal injury, property damage, medical payments, tenants legal liability, advertising injury, and non-owned automobile.
Up to $2,500 coverage on promotional material, t-shirts, CD's, posters, etc.
Loss of earnings up to $5,000 due to loss or damage to venue.
Loss of earnings up to $5,000 due to loss or damage to equipment
RATES AND PREMIUMS:
$2 rate per $100 sum insured for Instruments and Equipment
Liability rates ($500 deductible)
$1,000,000 limit – $60 per member
$2,000,000 limit – $115 per member
Higher limits available upon request
For more info, please contact:
HUB International Ontario Limited
Cristina Omar
24 ​Seacliff ​ ​Dr. ​E. ​Unit ​100
Leamington,​ ON ​N8H 0C2
Office: 519-​326-9339 ext. 1785
Toll-free: 800-​463-4700