2011 TMA Musician of the Year Award
Jim Cuddy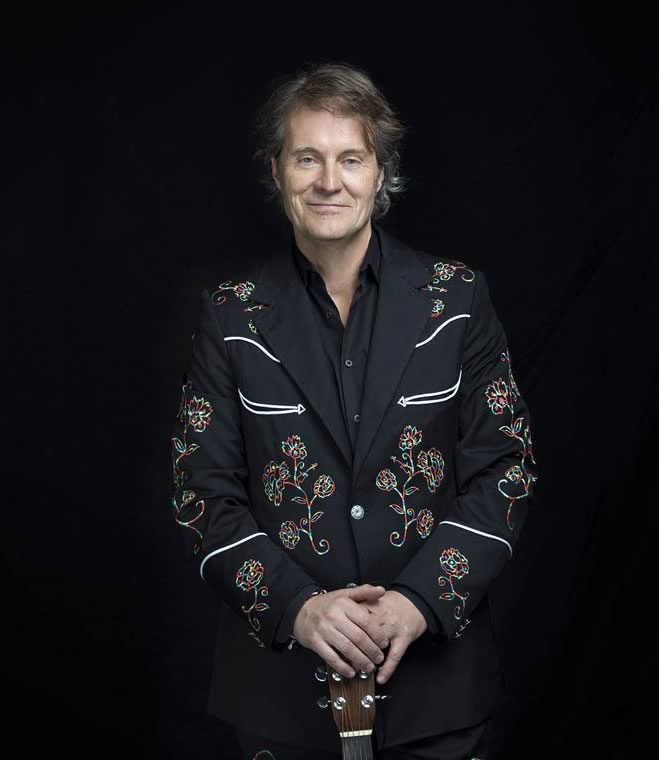 When Jim Cuddy got his first guitar at the age of ten, the first song he learned was Gordon Lightfoot's "That's What You Get For Loving Me." Today, twentyfive years after the formation of Blue Rodeo, Jim is respected as one of Canada's best songwriters. He received multiple Juno award nominations this year for his third solo album, Skyscraper Soul. His voice, always a voluptuous instrument, has never sounded better, and Cuddy proves once again that his songwriting ranks with the best Canada has to offer. This year, The Canadian Academy of Recording Arts and Sciences (CARAS) inducted Jim into the Canadian Music Hall Of Fame. He also appears on this year's CBC "Top 50 Artists" chart.
Jim has long been a champion for music education. He has enthusiastically supported MusiCounts as a participant in Band Aid Grant celebrations at local schools, and represented MusiCounts at fundraising events. He is a driving force behind the annual JUNO Cup, the hockey game pitting rockers against NHL greats, that has become a highlight of JUNO week.
This year, Jim has been named as a MusiCounts Ambassador. The personal passion and enthusiasm of an ambassador can powerfully convey the message of MusiCounts to increase
the understanding and awareness of the importance of music education in Canada. The proceeds from the JUNO Cup go to MusiCounts initiatives.
"Jim Cuddy has been a long-time friend and supporter of MusiCounts. His dedication and passion to help spread the word about the work that MusiCounts does is remarkable," said Melanie Berry, President and CEO of CARAS/The JUNO Awards & MusiCounts.
"Jim's strength as a pillar of the Canadian music industry and MusiCounts is clear through events like JUNO Cup. MusiCounts is honoured that Jim has accepted the title of Ambassador." Toronto Musicians' Association is proud to name Jim Cuddy our 2011 Musician of the Year.
https://tma149.ca/wp-content/uploads/2020/02/tma149_logo_4.jpg
0
0
Lucie
https://tma149.ca/wp-content/uploads/2020/02/tma149_logo_4.jpg
Lucie
2012-06-29 14:48:29
2020-06-24 07:59:47
2011 TMA Musician of the Year Award